This is a new page!
Today is March 31st.
Eat breakfast.
Park in front of the office.
Work hard all day.
Buy a bunch of Royal Pizza and invite Barry over.
No green peppers for Barry.
Prefers pepperoni and mushrooms.
It is time to change tires.
This is another new paragraph.
SWESA has the best webmaster 🙂 We have awesome staff! Melissa is my favorite administrative assistant. She is going to look great in a kilt, especially in her cartoon character! Spring will be here soon, and I need to buy some new rims for my summer tires. My son lost one of my hubcaps on my car so it looks funny, I have one black rim and the rest are shinny.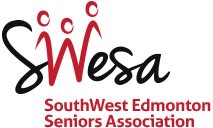 Sample Copy Text from Word To WordPress as of March 30 2021
Small text
Regular Text text text
Red Text text text
Large text more text
Funny Font Text text text
Highlighted Text text text
Large Test test 123
Strikethrough
Table with all elements centered.
abc
def
ghi
Treasurer: Barry Headrick

The February 2021 financial statements were sent out for review ahead of the meeting.   Barry provided an overview of the results.

·         Dennis E had previously asked whether AGLC funds were still being used at 50% for utilities etc. as per original mandates or had been increased with the changes that were understood now being allowed by the AGLC. Danny H understood that our accountant is aware of any changes being allowed and we have implemented those, however he will follow up with Margaret.

·         The report required for the AGCL was completed last week and couriered to the AGLC offices to meet the deadline of February 13.

 

https://www.staples.ca/
This is a red plane.
xyz
More text text text.
This is a link to Staples https://www.staples.ca/
end